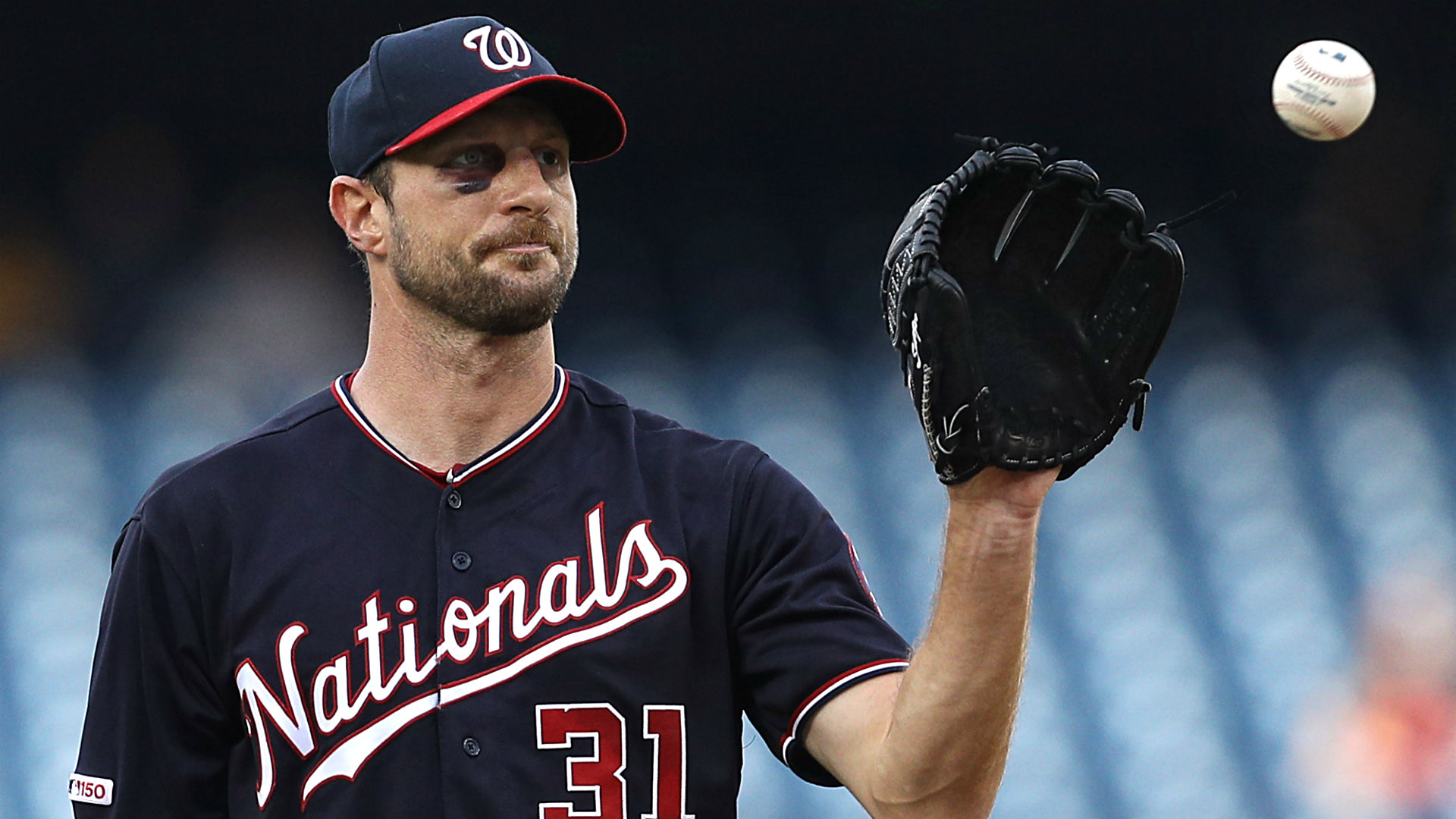 There's nothing cool about bunting a ball off your own face. It doesn't matter who does it. Robert Downey Jr couldn't make that suave. Max Scherzer is about as smooth as sandpaper, so you can imagine how it looked.
This all occurs the day before Scherzer is due to make his next start. We learned Tuesday night that the Nationals ace broke his nose and developed a nice black eye. Lovely. You'll be shocked — shocked — to know that Scherzer wasted no time telling his manager he'd be missing no time. A few reporters mentioned that he even pantomimed his pitching delivery in the skipper's office to drive the point home.
There were some legitimate concerns about whether the swelling would spread or his breathing compromised, but come on. This is Max Scherzer. There's no stopping him.
Just ask the Philadelphia Phillies. Scherzer dominated them earlier this week, throwing seven shutout innings and punching out ten. We're going to examine that final at-bat in this week's Ode to a Pitcher.
Continue reading Ode to a Pitcher: Broken nose and a black eye can't stop Max Scherzer